КЛИЕНТЫ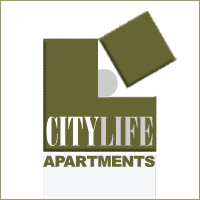 City Life Apartments

www.city-life-apartments.com

Лондонская компания по недвижимости City Life Apartments - элитная недвижимость Лондона, продажа, аренда, поиск оптимальных вариантов, подбор квартир и офисных площадей

We have been providing high standard rental accommodation in Manchester for almost 40 years.Targeted at professional and business people in the Manchester area on short-term contract or because of relocation, we provide an alternative to hotel living, which nevertheless maintains the high standard that our clients require.
Our years of experience have enabled us to develop a flexible product that has consistently stayed ahead of the market.
We offer a range of services and facilities, which include:
Full equipment including, as required, crockery and cutlery, kitchenware and linen
Full servicing including laundry of bed and other linen
Cleaning
Apartments may be let unfurnished for long-term rentals. The rental structure for the apartments is negotiable in line with the specific services and facilities required.
Minimum rental periods are three months for company rentals and 6 month assured shorthold leases for private rentals.